Master Sin or Be Its Slave
Mastering sin is not a new concept.  Since the beginning mankind has the same test.  Adam and Eve ate, the forbidden fruit, from the tree of knowledge of Good and Bad. Maybe the temptation to be "like gods" appealed then just as much as it does now?
Before Cain murdered his brother Abel, God reminded him to master his anger.  I used to wonder how Cain could have had such a hard-heart.  Now that I'm older, I can look back on my own hard-heart.  When I felt offended it was justified, I held grudges, blamed, felt sorry for myself, and experienced the ugly, bitterness of hate.
I was like a powerless victim, preferring my bondage over the struggling for control.
Sin Equals Death
Sin is what separates mankind, (spiritually) from the Unseen Spirit of our Creator.  This separation is called death.  Although we all die physically, those who Prevail over Sin will be granted to eat from the Tree of (lasting/spiritual) Life;
 "To the one who is victorious/prevails/overcomes/conquers, I will grant the right to eat of the Tree of Life in the paradise of God." Revelation 2:7
What is Sin?

"Sin" is an all encompassing verb meaning, "to fall short, "to have an absence," or "to Miss."  Like an arrow Missing its target, we Misbehave, Misstep, Misunderstand, Misjudge, Misread, and make Mistakes.  In the Biblical sense "Sin" refers to those who omit, avoid, blow off, ignore, neglect, fall short of, or Miss the Way to Life.
Sin is The Absence of Love
"The entire Torah, (Way to Life) is fulfilled in a single decree: "Love your neighbor as yourself." Galatians 5:14; Leviticus 19:18
Our Creator summed up every Torah precept, statute and decree in 10 Commandments.  Y'shua, (Jesus) called Two Commandments The Greatest, and that the Essence of All is, "Love."
Jesus declared, "'Love the Lord your God with all your heart and with all your soul and with all your mind." Matthew 22:37; Deuteronomy 6:5
"And the second is like it: 'Love your neighbor as yourself." Matthew 22:39; Leviticus 19:18
"In everything, then, do to others as you would have them do to you. For this is the Essence of the Torah and the Prophets."  Matthew 7:12
"This is My command to you: Love one another."  John 15:12; John 15:17
 "A new commandment I give you: Love one another.  As I have Loved you, so also you must Love one another." John 13:34
"But I tell you, Love your enemies and pray for those who persecute you," Matthew 5:44

Love is Merciful, Faithful, and Compassionate
The promised Messiah, Y'shua, demonstrated this kind of "Love" by purposely laying  down His Life, not only for those who love Him but for His enemies, including those who persecute Him.
"But God proves His Love for us in this: While we were still sinners, Messiah died for us." Romans 5:8 
Self-Control, (Mastering Sin) is a Fruit, (Action) of the Spirit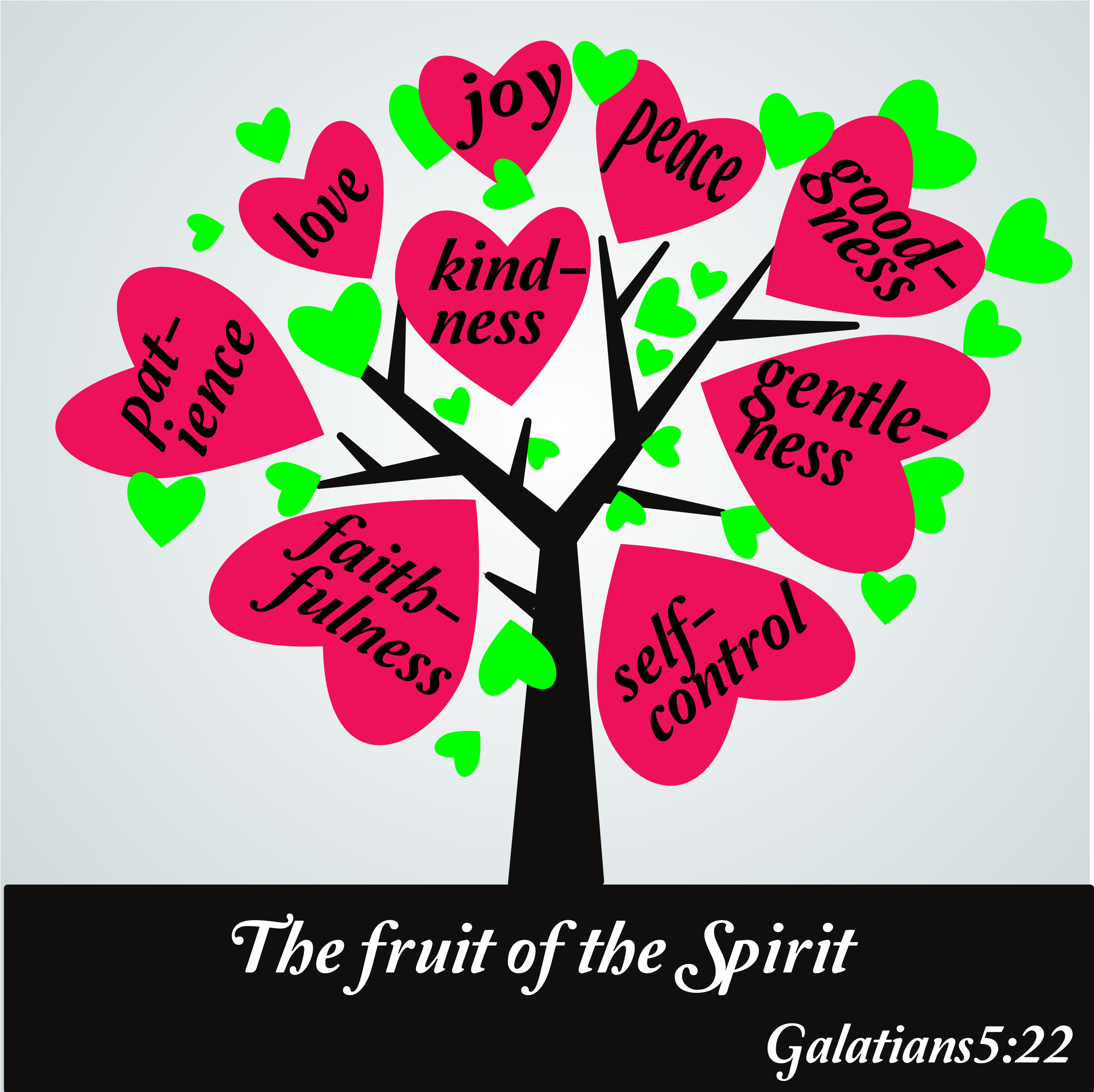 "But the fruit of the Spirit is Love, Joy, Peace, Patience, Kindness, Goodness, Faithfulness, Gentleness, and Self-control." Galatians 5:22, 23
"Flesh is born of flesh, but Spirit is born of the Spirit."  John 3:6
"…flesh and blood cannot Inherit the Kingdom of God, nor does the perishable inherit the imperishable."  1 Corinthians 15:50
This physical world appeals to our flesh, and with a loud voice we hear; "Forbidden fruit tastes better, and if it feels good do it."  But those with Understanding of what is lasting/spiritual, know the five senses can only be satisfied temporarily.
Turning From Sin Equals Life
Our temporary body of flesh and blood is opposed to Loving ones enemies.  Physically we cannot even control our own tongues, James 3:8.
  Like Adam and Eve, we also desire to put our own judgement above The Only Lawgiver and Judge.
"There is only one Lawgiver and Judge, the One who is able to save and destroy. But who are you to judge your neighbor?" James 4:12
Love Equals Life
Spiritual Life is evident by our faithfulness to God's Commandments.
"If you love Me, you will keep My commandments."  John 14:15 
"Whoever has My commandments and keeps them is the one who loves Me. The one who loves Me will be loved by My Father, and I will love him and reveal Myself to him." John 14:21
Jesus replied, "If anyone loves Me, he will keep My word. My Father will love him, and we will come to him and make Our home with him." John 14:23
"If you keep My commandments, you will remain in My love, just as I have kept My Father's commandments and remain in His love." John 15:10
"By this we can be sure that we have come to know Him: if we keep His commandments." 1 John 2:3
"For this is the love of God, that we keep His commandments. And His commandments are not burdensome," 1 John 5:3
"And this is love, that we walk according to His commandments. This is the very commandment you have heard from the beginning, that you must walk in love." 2 John 1:6