What Can People Do to Me?
"So we say with confidence, the Lord/YHVH, (The Eternal Name) is my Helper, I will not be afraid, what can man/people do to me," Hebrews 13:6; Psalm 118:6
I can only speak for myself but I venture to say the majority of us are afraid of what people actually can do to us.  They can abuse, reject, disapprove, belittle, criticize, slander, embarrass, use, disappoint, displease, deceive, manipulate, hurt, hate, steal and even kill us.
"I tell you, My friends, do not be afraid of those who kill the body and after that can do no more." Luke 12:4
 "Do not be afraid of those who kill the body but cannot kill the soul.  Instead, fear the One who can destroy both soul and body in the grave." Matthew 10:28
There are hundreds of Scriptures admonishing us to Fear/Revere YHVH and Not to Fear/Revere man.  So understanding the original ancient Hebrew meaning of "Fear" is where we begin.
http://www.ancient-hebrew.org/tlw_fear.html
As we learn the concrete meaning of fear, something that can be perceived with our five senses, we can also learn to master our attached, abstract, emotional reactions .  (for example see, Genesis 4:6 ,7)
Fear is Overcome by Trust
"When I am afraid, I will trust in You.  In God, whose word I praise, in God I trust; I will not be afraid.  What can man do to me?" Psalm 56:3
"I sought the LORD, YHVH and he heard me, and delivered me from all my fears"  Psalm 34:4
"Fear the LORD YHVH your God, serve Him, and take your oaths using only His Name." Deuteronomy 6:13; Deuteronomy 10:20; Deuteronomy 13:4; Exodus 23:25; Matthew 4:10
We Serve/Obey those we Fear/Revere and our actions do tell on us.  The Hebrew word "Serve" is "Oved #5647," similar to the word "Obey" in English.
We Obediently Walk in Love
Know Who We Are and Who God Is
When we fear people we learn to lie, sneak around and become play actors (hypocrites).  Like the thief who gives no thought of His Creator Who knows everything, he only fears being found out by people.
The Curse Is Death
Mankind is under the temporary curse of death.
This is what the LORD YHVH says: "Cursed is the man who trusts in mankind, who makes the flesh his strength and turns his heart from the LORD YHVH." Jeremiah 17:5
The Blessing Is Truth, the only Way to Life.
"Then you will know the Truth and the Truth will set you Free." John 8:32
"Your Righteousness is an Everlasting Righteousness and Your Torah is Truth." Psalm 119:142 
Torah is the Way of Truth and Life.  Truth is the only thing that sets us free from the curse that has us bound by the fleeting lie of who we fear.
"The Perfect Torah, (Instruction) of Freedom:"   James 1:25; James 2:12; 1 Peter 2:16; 2 Corinthians 6:11; 2 Corinthians 6:13; Psalm 119:32; Psalm 119:45
Bondage only has a hold on us when we don't know the Truth.  Don't believe the lie, it is possible to turn our allegiance from the Created to the Creator.
Who is Mortal Man?
"I, even I Am He Who Comforts you.  Who are you that you fear mortal man… who withers like grass."  Isaiah 51:12; Job 14:2; Psalm 103:15; Isaiah 40:6; James 1:10; Psalm 119:89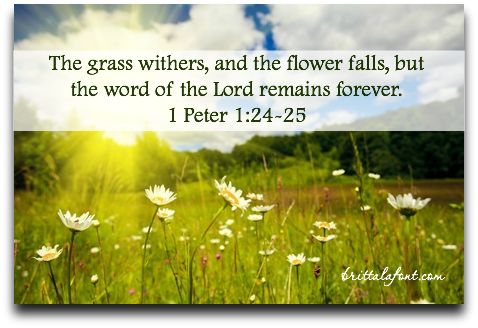 "...you are like a vapor that appears for a little while and then disappears, James 4:14.
Freedom from fear comes from knowing who we are.  Mankind is nothing without the breath of our Creator.  Remember this the next time you feel nervous, overly impressed, intimidated, offended or insulted by a fellow, "passing vapor" and "withering grass."
"Stop regarding such a man, whose breath is in his nostrils. Of what account is he?" Isaiah 2:22; Psalm 144:4; Psalm 78:39; Psalm 39:5; Job 7:7
Who Is the Life-giver?  He Is Merciful Loving, Compassionate, Kind, Impartial, Just, Impartial and every Good thing.  His creation alone should remind and humble us enough not to elevate or belittle one another.
YHVH's Torah Is Pure Truth, like Silver Refined in a crucible seven times, Psalm 12:6,7
Truth Shines on Darkness
God does not judge by outer appearance. He shows no partiality and His Word teaches us not make distinctions between people.  Whether rich or poor, or the countless ways mankind creates divisions, God says He is One. 
There is no division in His Spirit, which is Truth and Life.
We are called His children when we hear and do what He says is right.
Shining the Light of Truth on our next argument, emotional breakdown or panic attack will reveal fear, of something other than God, distorting our thinking.
Fear is why we care so much how others perceive us.  Notice the next time we feel the need to be heard, acknowledged, understood or accepted by people.
God knows all the insecurities and darkness in our hearts, yet He loved us before we knew Him, with the faithful, merciful, loving kindness and compassion that He expects us to emulate toward others.
"He, (Jesus) did not need any testimony about man, for He knew what was in a man." John 2:25; Deuteronomy 31:21
"Put not your trust in princes, in mortal man, who cannot Save.  When his spirit departs, he returns to the ground; on that very day his plans perish." Psalm 146:3
"It is better to take refuge in the LORD YHVH than to trust in man." Psalm 118:8
Put no more trust in man, who has only the breath in his nostrils. Of what account is he? Isaiah 2:22
Trust Only The One Who Can Save Your Soul
"Who is this coming from Edom, from Bozrah with crimson-stained garments? Who is this robed in splendor, marching in the greatness of His strength?  "It is I who speak in Righteousness, Mighty to Save/Deliver/Free, (Yasha #3467)"  Isaiah 63:1